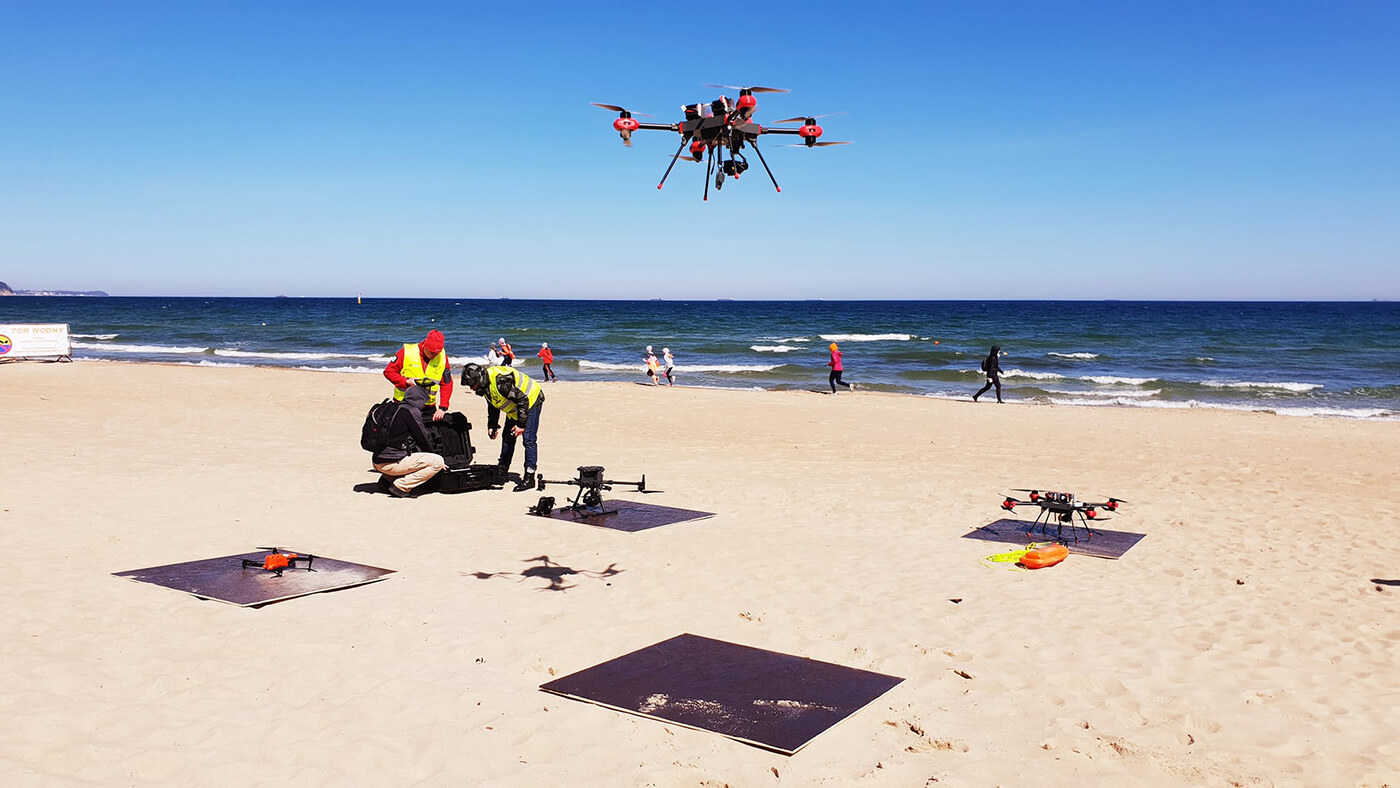 Yesterday, the 3-day intensive Search and Rescue Workshops with the use of drones, organised by the Sopot Volunteer Water Rescue Service (WOPR) ended.
The workshops were attended by GOPR, WOPR, SAR and PSP units from all over Poland.
We were present as a partner with a lecture on changes in aviation law and flight rules. We performed a series of tests and demonstrations of our solutions' technologies. We also provided assistance in the development of practical flight skills.
The West Pomeranian WOPR came with its own Pelixar SAR MRe X8 drone and carried out many demonstrations and tests on it. Including the test of delivery from the beach to the boat of a rescue kit weighing 5 kg (with a drone weighing 5.5 kg)
Thank you for inviting us
*We borrowed a few photos from the participants.