Mission
Mission
The activities of Pelixar S.A. cover in particular the unmanned aviation sector. The company produces original solutions of components and drones dedicated to individual user requirements. The customers include companies, industry and public institutions. The key areas of supplied solutions are: search and rescue, measurement and detection, monitoring and protection, inspection and technical supervision.
The supplied solutions have unique properties, meet demanding technical requirements, are researched and tested by our own technical team and in cooperation with industry specialists.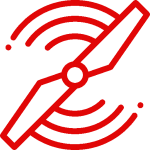 Idea and mission of the company
Pelixar S.A. consists of a team with complementary competences. The company has gained its experience in the unmanned aviation industry by building or developing such entities as: aiRPAS Group, PWC, Cervi Robotics, droGEOon, Servo Code.
The aim of the company is to provide products and solutions with unique functionalities on a global scale. The company's staff is constantly raising their competences and developing company's solutions. We share our knowledge by supporting numerous ecological and scientific projects. We participate in conferences and technical seminars. We carry out numerous scientific and technical cooperations.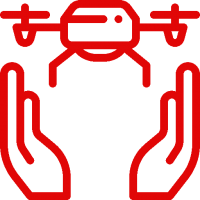 Scope of activity
The company's offer is addressed to private companies, industry, public institutions and services.
The key areas of provided solutions are: Search and rescue of missing persons, survivors and drowning persons. Area measurements and hazard detection. Protection of property and monitoring of strategic objects. Technical supervision of critical infrastructure and industrial inspections. Automation of selected solutions e.g. by using a drone hangar or artificial intelligence algorithms.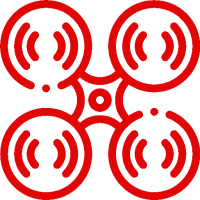 Specialty and projects
Pelixar S.A. is: High technical specialization. Unique and proven solutions. Execution of demanding orders for industry and professional cooperators. Prototype solutions and research and development projects.
Production of innovative components and unmanned devices (drones). Development of complex drone systems. Implementations and system integrations directly into the customer's technical infrastructure. Modernization and service of offered solutions. Technical training and professional aviation courses.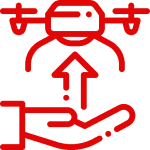 The power of science - innovations
Pelixar S.A. consists of a team of dedicated specialists with many years of technical and practical experience in the implementation of unmanned aerial systems.
The company's strength is its continuous development, demanding research projects and investments in innovations. The team members have participated in many world-class R&D projects.