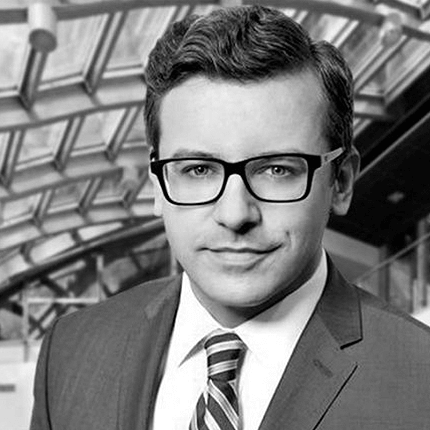 Adam Wiśniewski
Director in the Business Advisory Department of PwC Poland (PricewaterhouseCoopers) and a leading international expert in the field of unmanned systems.
Many years of experience in the unmanned aerial vehicle sector, his portfolio includes international implementations and R&D projects in unmanned aircraft systems.
Author of market analyses regarding the current status, forecast and prospects for the development of the drone sector.
He provides comprehensive advice on projects improving business operations in the era of digital transformation and in the field of technical patents.
Consultant in the PwC Startup Collider program, which is an accelerator for startups offering support in the development and scaling of B2B businesses on the foreign market.
UAVO licence:
VLOS / BVLOS in MR and A category, type TOM> 25 kg