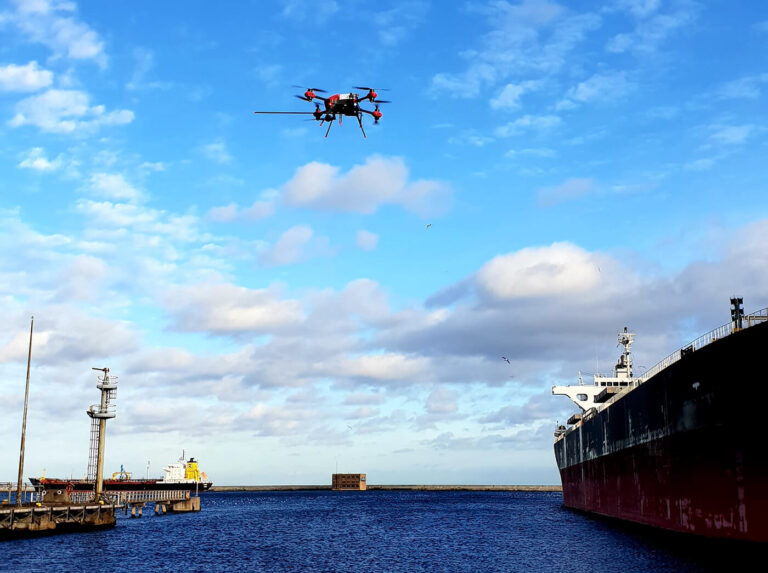 Our first tests to verify the possibility of performing comprehensive environmental measurements using one Pelixar MRe X8 aerial module
As part of the tests, the following measurements were taken:
Aerial air pollution measurements.
* Pelixar MPA v.3 sensor
Aerial measurements of water pollution and its distribution using a 5-channel multispectral camera.
* MicaSense RedEdge MX sensor
Aerial remote water sampling.
* SAMPLO v.1 drop bucket
After the tests, the following analytical works were carried out:
Wojciech Chwiałkowski PhD – testing of water samples, Advanced Environmental Analysis Laboratory
Paweł Burdziakowski PhD – analysis of MS material, Gdańsk University of Technology
The result of the test and research is a report prepared for the needs of the Pelixar LSM project in the Port of Gdynia